K-Rise Systems provides strategic ERP integrated solutions for Customers, Suppliers, and Employees. We're an Oracle Gold / OVI (Oracle Validated Integration) Partner focused on the JD Edwards marketplace. We provide E-Commerce, Credit Card Payments, Supplier Portal & HR Self-Service solutions.

Our solutions are all authored with EASYProcess, our No-Code Enterprise Application Development/Integration Platform. We provide turnkey solutions, or our customers can elect any level of EASYProcess development ownership.

Our EASYProcess platform provides Forms, Workflow & Integration functionality to enable PO Requisitioning, Item Master Create and Customer / Vendor / Employee (Address Book) On-Boarding. Our solutions are either On-Prem or Cloud (Rackspace, AWS, Azure, or Oracle) deployable.

Testimonial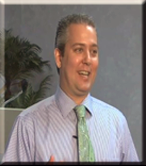 "Our E1 installation would not be complete without EASYProcess"
Jay Petri, CIO,
Carico International