Upcoming Events
We look forward to connecting with you at various events. If you are attending one of the following events and would like to meet us, please contact us and let us know.

---
UNFORTUNATELY, COLLABORATE and INFOCUS 2020 HAVE BEEN CANCELLED. Please see Quest's website for more information.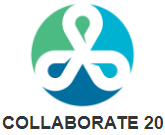 Las Vegas, NV - April 19-23, 2020
Quest C20 Website

Booth #200
Stop by and ask us questions about your JDE challenges.
Exhibit Hall Map

We'll explain our virtual training setup showing you exactly what to expect when attending one of our public training classes, and we'll be handing out free bound copies of the JDEtips Knowledge Express Magazine packed with JD Edwards tips and techniques.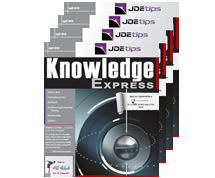 Attend Our Sessions:
1. Distribution: Lean Procurement. Yes it is real!
Session ID: 110190 | Monday, April 20 | 9:15 AM - 10:15 AM | Surf C

Are you looking to save time and be more productive in Procurement. Lean concepts can be applied to JD Edwards Procurement/Purchasing.
Learning Objective 1: Cost Savings: The ability to save time and therefore money by implementing Lean Concepts in Procurement.
Learning Objective 2: Productivity: Spend less time managing your Purchase Order process.

Speakers: Bernie Fischette, JDEtips, Inc.
2. Orchestrator: Orchestrator Net Change
Session ID: 100830 | Monday, April 20 | 9:15 AM - 10:15 AM | Lagoon L

Interested in seeing what's new with the JDE Orchestrator Studio? Come to this session to see a comparison of the Orchestrator Studio as you have known it up to Tools 9.2.3.4 versus how it looks today.
Learning Objective 1: Get an understanding of the new look and feel of the Orchestrator Studio.
Learning Objective 2: See a net change of enhancements in the Orchestrator over the last couple tools releases.

Speaker: Cindy Grim, JDEtips, Inc.